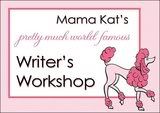 TEN THINGS I NEVER KNEW UNTIL I HAD ELIZABETH
1. I would turn into a hippie.
Before E came along, I abhorred hippies. Hippies were always trying to make my life harder and more expensive and like, tryin' to sell me dope and shit. Dear Hippies: Please refrain from pushing your organic eco-friendly bullcrap on me, thankyouverymuch. GO SAVE THE WORLD SOMEWHERE ELSE!
Then E joined our family and now I'm doing the cloth diaper thing and the breastfeeding thing and the babywearing thing and the General Hippie Child Rearing 101 course. I have my green cloth shopping bags and I shop on the outer edges of the grocery store away from all that processed crap. (I haven't jumped on the organic bandwagon yet but that's probably because I'm not rich enough.) I'm a hippie. *hangs head in shame*
(Look at my MIL over there smiling to herself. I STILL HATE HIPPIES, Woman!)
2. Before I was a Mom, I WAS LAZY!
I had not realized this, at the time. When I first got out of the Navy and we decided I would be a housewife, I did 100% of the chores (I still do). I cleaned and paid the bills and ran the errands and generally built the Geis empire with my bare hands. I went to the gym (sometimes) and took the dog to the dog park. Life was good and I didn't even realize it.
There were times when Stephen would come home and ask me about my day and, get this, I got less done then than I do now and I was more tired. I was going to go to the bank but I
ran out of time.
Laundry was backed up because
I had too much on my plate
. I would so totally slap that woman in the face today. YOU HAVE IT SO GOOD!
3. Other Moms can be so supportive.
I had heard of Mommy Gatherings and knew that, generally, there was a support group for just about every calamity out there but that's just the tip of the iceberg. I have seen mothers join forces and pool resources and fight tooth and nail to keep another mother above water, safe, comforted, reassured. I have seen women bare their souls and relive horrible tragedies just to be one of a hundred comments on a blog saying "I'm sorry." I've seen compassion between people who have never met in real life. That's moving.
Don't believe me? Check out
NieNie
or
Anissa
.... Mommy Bloggers stick together and I LOVE YOU GUYS FOR THAT!
4. Other Moms can be such BITCHES :(
I know it's tough out there and its difficult to research and make decisions for your family. And then you have to defend yourself and your choices. And that's fine. Do it. Help others. Offer advice and lend a hand. But don't put another mother down for her choices. She's doing what she thinks is best for her family. It happens all the time.
Mommy 1: Hey guys, I'm starting my baby on bananas this week. Her first solid food! I'm so excited!
Mommy 2: Me too! Only we're starting our little one on peaches. I can't wait!
"Bitch" Mom: Oh hey guys, the AAADJHDW recommends only starting babies on veggies so they don't get that sweet tooth and grow up to be obese and also peaches are real acidic and I read it can give your baby allergies so by the way you're KILLING YOUR BABIES, I though you guys should know. God Bless!
Really? Is that necessary?
5. Breastfeeding SUCKS.
It's better, sure. It's healthier and cheaper and more natural. I know the drill. But it is NOT easier than formula feeding and I very highly doubt you bond better either way. It is a pain in the ass 95% of the time with the 5% it ROCKS being in the middle of the night. Late night boobie calls are way more awesome-er than getting up to feed a bottle. Science has advanced enough that formula is fairly close to mother's milk. And if you are like us and have a baby that only wants hooter and will not take bottle, then you almost regret not formula feeding and getting to share the responsibility.
And it hurts for the first few MONTHS. Your boobs leak like their weeping with sorrow over losing thier girlish figures. The sheets are soaked and you always smell faintly of sour something. Somewhere in the Amazon a bush-baby whimpers in his sleep and my whole chest tingles and suddenly my hooters are SOBBING into my nursing top. There's no consoling them. There is squirting. People get hurt. I feel like a dairy cow only I'm supposed to also be skinny. I have "over supply". Starving kids in Africa? Gimmie a breast pump and a truck full of 5 gallon buckets. I've never had thrush or mastitis but I had bloody cracked nipples and engorgement so severe I feared my tits would literally burst at the seams and spray boob-guts all over the walls. NOT COOL.
6. I need unsolicited advice from strangers.
Before I had E, I could dress myself and run my errands and even raise my husband the way I saw best. No one cared when I went to the bank in pajamas and no one called the food police when I fed Stephen pizza
four
two nights in a row. Times have changed since then. I'm no longer able to properly care for another person without meaningful input from these random parenting gurus I run into. I require coaching in the areas of dressing, feeding and socializing E. Good thing they have my back! And in return? I help them out with whatever advice I can offer in return :)
*Example*
Well Meaning Parent with Small Child (talking to E)
: "Hi Sweetheart! You're so pretty. It's chilly outside! Mommy should have put a hat on you! You're gonna catch a cold!"
Me (bending down to talk to Small Child)
: "Hi Troll-Baby! What a special little boy you are. Mommy should have put a hockey mask on your ugly mug. YOU'RE SCARIN' THE SHIT OUTTA MY DOG!"
7. Everything takes longer with a baby.
Leaving the house. Making food. (Trying to) eat food. Housework. Taking a crap. Responding to emails. Blogging. Walking the dog. Twice as long if I'm holding her and using one arm. Four times as long if she's in the carrier (it's like being preggo again with the huge waddle belly). And 189374 times longer if she's screaming. I have to take roughly three days worth of baby survival gear to go to the grocery store. I also still drive a two door Civic so roughly 50% of our adventure time is spent precariously balancing the car seat to get it into or out of the backseat.
But sometimes slower is so much sweeter. When others are bustling and hurrying around me, I can just wave them on. Go ahead of me, I'm gonna be awhile. My kid wants to stare at this plant for a little bit longer. And so we loiter. I move the stroller so a few leaves hang into her arm's reach and watch as she rips them from their stems and tries to eat them (no thank you, Lizzie-Beth, YUCKY!). We have to stop every few minutes so each old lady on the walking trail can say hi to her and get their grandbaby fix. And her giggle makes me stop in my tracks. If that bouncing rat-dog tickles your funny bone then by God we will stay here all afternoon so I can listen to you LOL-ing.
8. I'd be "Mommy-BiPolar".
My good days are sooooo gooooood. We sing and play and take pictures. She smiles and coos and my heart bursts with joy. I'm high on baby lovins! She nurses and palms my mouth so I can blow raspberries on her hand. She smiles big and wide and barely keeps the nipple in her mouth, milk spilling out the corner. Afterward she lays her head on my shoulder and wraps her arms around me hug-style and starts snoring. Stephen comes home and we've played and cleaned and achieved Stay-At-Home Nirvana. I love her so much.
Other days I'm run ragged and I barely make it until Stephen comes home. She won't nap and my coffee sits cold on the counter and her incessant whines and flailing arms drain my best intentions. Dishes crust over in the sink and my hair hangs in greasy strings and I wonder if anyone else has days like this or if I'm the only one that wears the same clothes three days in a row (or was it four? I know I showered maybe two days ago so probably just three. Wait, is it Thursday?) I think of all the wasted brain cells in her brain that I didn't nurture and wonder if she spent her day muttering under her breath "lame...."
9. I'd think about DEATH all the time.
No, SERIOUSLY, I do. All the time. I get these flashes o' death probably a dozen times a day. Stephen's holding E up in the air and blowing raspberries on her belly and SHUDDER, I see him dropping her on the kitchen tiles. I give her a piece of orange and SHUDDER, I see her choking to death right in front of me. I'm walking upstairs to take her to her crib and SHUDDER I trip and fall down the stairs, smashing her baby brain to bits on the banister. WHAT'S WRONG WITH ME?!?!
I know some of it is unfounded paranoia because that's what I do. It's my thing. I'm overly paranoid about everything. But I can't help it. I do it without thinking. It gives me a shudder and I shake my head a few times and sat MY GOD WOMAN, get a grip. Is there a pill for that? Is that normal? Maybe that's over-share....
10. I was supposed to be someone's "daughter" too...
When I was a kid, I thought I was THE SHIT. No one could touch me and I didn't need anyone. I also knew everything. Pretty well-rounded I like to think. I thought I was so mature. For a good portion of my childhood, I was treated like shit. And then after that, I treated other people like shit. People forgot that I was a kid and just started treating me like an adult. Which meant that most of them washed their hands of me and my baddassness so off I went, me and my untouchable grown-up self. I have no concept of being someone's princess or angel. I've worn the title of daughter but never known what it felt like. It's not a sob story, just facts.
And here's MY daughter. I look at Elizabeth and I get this feeling in my gut, this certainty in my head. She's my precious baby girl and knowing I will watch her feel pain/heartache/sadness in her life makes my throat close up. I'm like that lady from that movie Role Models. "I am an animalistic woman. I am a lioness and this is my cub. If you mess with my cub, I will claw your ass up until you shit sideways." I could never hit her or make her cower in fear. I will never make my love for her conditional on her actions or her merits.
She can be a serial killer and I will go to her trial. She can be a horrid teenager and move away and avoid my phone calls and I will STALK HER ASS and send her "wish you were here" postcards. She will always know I love her, without a doubt. I mourn the loss of my own childhood deeply and painfully for the first time in my life. My heart aches to be closer to my mother. I would hide dead bodies and sell my body to prevent E from ever knowing that feeling and my heart would cease to beat in my chest cavity if for ONE SECOND she felt like she had wandered out of the spotlight of her mother's love. We will figure this mother-daughter thing out together. I can't wait, SweetHeart!
OMG we only get to pick 10?!?!